Photographer
I was born and raised in Switzerland by American parents. In 1969 my newly single mother brought me and my four siblings to live in Scotland. My father was a motor racing photographer who gave me his Leica M4 camera when I was in my late teens, and, after completing my BA degree in Scotland, I was offered a place at David Hurn's School of Documentary Photography in Wales.
But, unable to accept the place, I remain happily self-taught and largely unprofessional.
Now retired from a career in Social Work, I continue to live in Edinburgh, enjoying all opportunities to pursue digital photography, especially street, travel, portraiture and, occasionally, commercial.
The Stockport Collection adventure which began in the first Covid lockdown, prompted me to start scanning my re-discovered 35mm images from my travels during the 1970's.Feel free to email me via the contact page on this site for a signed copy of The Stockport Collection, postcard packs or prints.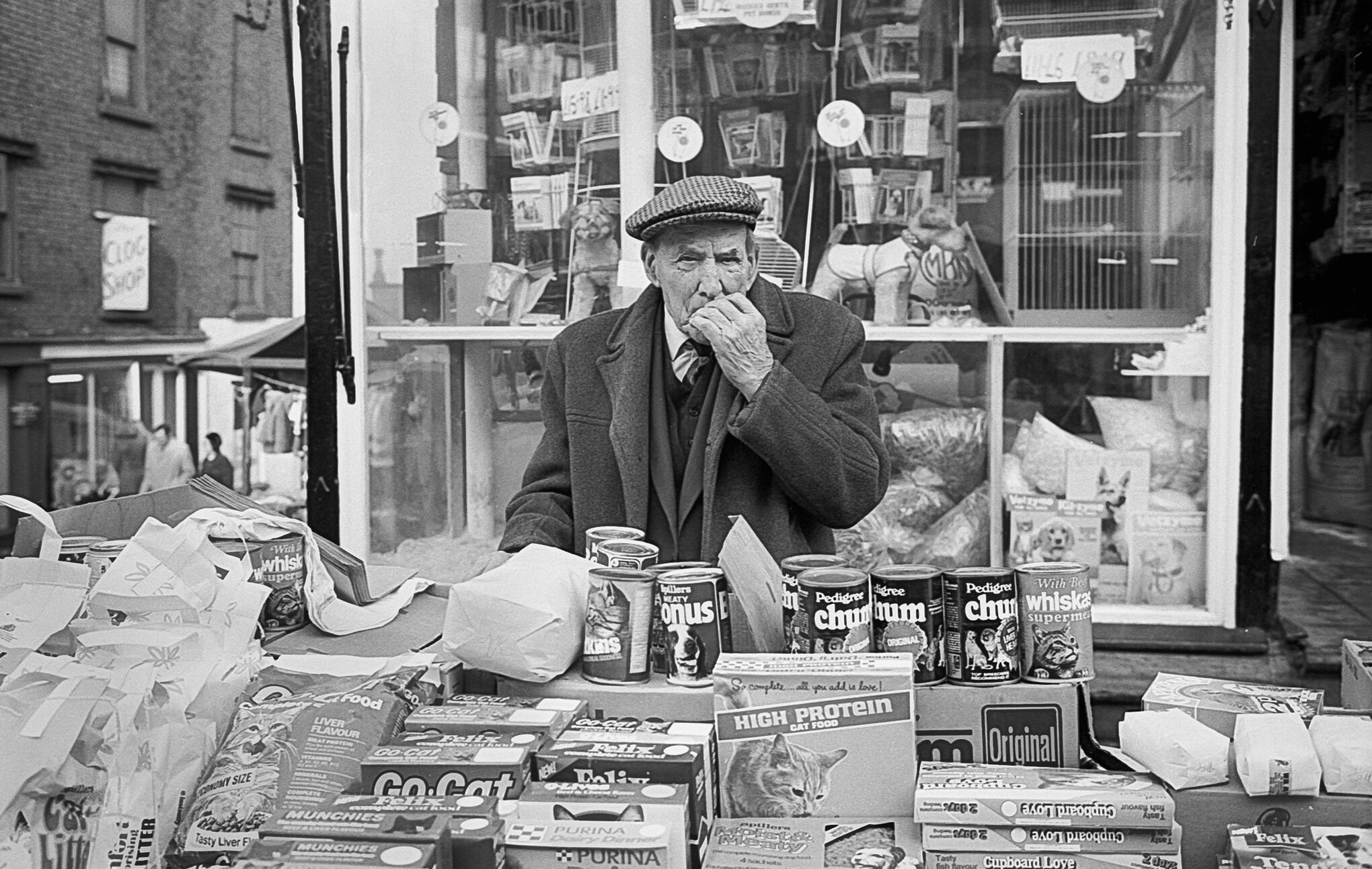 PORTFOLIOS > Tempus Valor
Tempus Valor
The title of this project is Latin for "time value" (TV), or shutter speed priority.My learning intention was primarily technical: to relinquish the familiar comfort of AV (aperture priority) and to try to express the excitement of movement in still photographic imagery. Images with evidence of movement always made a strong emotional impact on me. Further inspiration and was found in Ernst Haas' (1921-1986) philosophy and photography, and Roland Barthes' (Camera Lucida, 1980) concept of 'punctum', i.e. to try to make images which "pierce" the viewer beyond words.The goal was to take photographs of professional classical dancers. However, to gain sufficient confidence and achieve acceptable images with shutter speeds of 30th of a second, I needed to practise with a variety of subjects and locations.Blackford Pond, in late afternoon autumn sunshine, was the one subject for practice to which I returned several times. To finish, I did gain access to photograph a classical dance rehearsal. But it was images of the birds in flight, taken during my practice process, which inadvertently, yet clearly, emerged as the body of work expressing my intention.My expectation to learn the technicalities of "time value" was eclipsed by a lesson in valuing time, appreciating process and welcoming the wordless aesthetic of the unexpected, sometimes ambiguous outcome. The inherent beauty of many of the images became the tangible reward for relinquishing familiar control in favour of unpredictable exploration.I return regularly to Blackford Pond, in November, with a camera.
PORTFOLIOS > Leica Adventures
In 1971 my father gave me his Leica M4 camera. I took it on various adventures around different countries in Europe, the USA and Morocco (where the cover image of the ladies is from).
The negatives and slides were stored and dragged around in house moves for over four decades.
But thanks to that Spring 2020 lockdown, I am beginning to find some of them again.
As my dear father would say: stay tuned!

PORTFOLIOS > The Stockport Collection, 1976 -77
In April 2020, during the first UK Covid-19 lockdown, I discovered negatives of images made during three weekend visits to Stockport Market near Manchester in 1976 and 1977. At the time I was a full-time student at Stirling University, and soon after, I became a parent with a full-time career in Social Work. All the negatives made with my father's old Leica M4 camera went into storage,forgotten. For forty-three years.In July 2020 I started posting some of the images on social media. The reactions were immediate, with viewers eagerly offering names and memories associated with my images. I messaged The British Cultural Archive which helped spread the images further. Everyone was keen to help with information and many responses were quite emotional.On 21.1.2021 The Guardian published a selection of The Stockport Collection in the Arts and Culture section. I could not have been more delighted for Stockport.
The GuardianOn 21.5.2021 I launched a Kickstarter campaign to print a BOOK of the The Stockport Collection. KickstarterOn 16.6.2021 the first edition of The Stockport Collection book, hardback, 116 pages, beautifully designed by Robert Shaw of Northbank with foreword by Paul Morley, was launched. It was sold through various independent bookshops in Manchester and Stockport.From 23.4.2022 - 1.5.2022 the first Stockport Collection photo exhibition was held in a converted coffee warehouse, now WhereTheLightGetsIn , which sits just meters from the market where most of my photos were taken forty-five years earlier.The exhibition was hugely popular, provoking new memories, new identities, heartfelt comments in the Visitors Book, alongside much joy and tears.
A wonderful short video to promote the exhibition was made by Gavin Sturgeon.
The Stockport Collection by Gavin SturgeonThe book, postcards and exhibition posters all sold out on 1.5.2022.But, thanks to popular demand and more memories a 2nd edition of the book, updated with new memories, is now available direct from me via the contact page on this site. All books from me are signed.From 22.7.2022 The Stockport Museum at Staircase House in Market Street has been holding the second exhibition of my donated prints. The 2nd, updated edition of the book is also available there.Signed copies of the 2nd edition are £24 + £2 pp UK. (International postage costed on request.)Prints and postcard packs are also available via the 'contact' page of this website.


Spring 2023
We are all in deep need of peace, a sense of security, good news, and especially hugs and health. I wish everyone some moments of respite from the heartache and losses of recent times, ongoing with more suffering through unnecessary conflict, climate disaster and worldwide hunger.
These poppies, with their extraordinary combination of powerful presence and fragility, continue to embody so much I don't have the words for.
Photographer
Prints of most of the images on this website are available for purchase. Current prices for prints start at £125 for an 8x12 inch signed print, and larger sizes are available on request.The first edition of the beautiful 116 page hardback book The Stockport Collection, designed by Robert Shaw of Northbank with foreword by Paul Morley, sold out in May 2022.However, the 2nd Edition is now available! Do contact me using the form below for a signed copy. (Cost: £24 +£2 UK pp) Postcard packs (£5 incl.UK pp) are also available from me.I continue to welcome your help with the identities of the still unnamed faces, and I enjoy all your memories from this special period in Stockport. Thank you!May 2023 bring health, joy and especially peace to us all.